---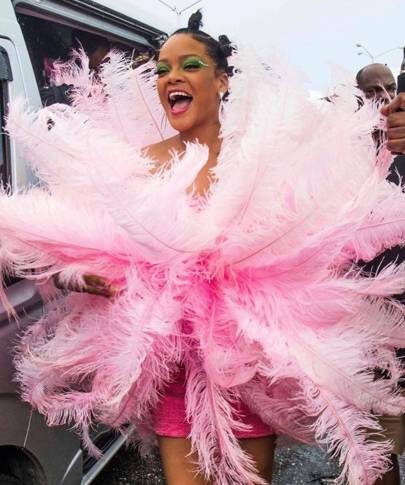 Rihanna's internet-breaking Crop Over Festival look
RiRi reclaimed her crown as the queen of Crop Over Festival by wearing a fabulous feathered confection to Barbados's annual Kadooment Day parade. The Barbie-pink dress festooned with 250 sugary quills was the work of Dutch designer David LaPort, who spent some sleepless nights creating it with five co-workers after a late commission from Rihanna's stylist Jahleel Weaver. It was another example of the self-described bad gal shining a spotlight on emerging designers, when she has her pick of any designer in the world and her own Fenty brand empire to pluck from.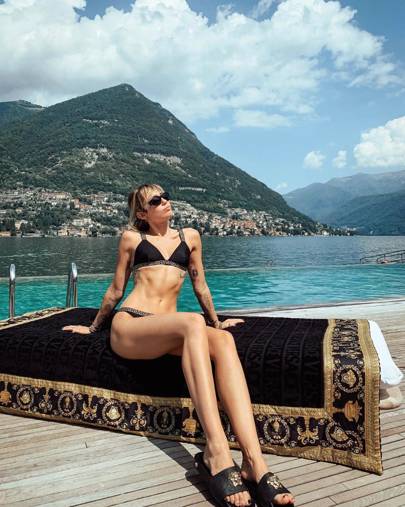 Normani's late submission for song of the summer
The Fifth Harmony alumnus slam-dunked herself a place as pop's Next Big Thing owing to the viral video for "Motivation", and those dance moves that pay homage to the performers who paved the way for her. Fun fact: the basketball bump and grind choreography that has spawned numerous memes was shot on the same basketball court where Jennifer Lopez filmed her "I'm Real" video. "I felt like Christina Milian in Love Don't Cost a Thing," Normani said of her early Noughties-inspired outfit changes, and the world promptly fell in love with her even more. Among the high-profile fans stanning on all her social accounts are Ariana Grande, who co-wrote the summer smash hit, Missy Elliott, Cardi B, Bella Hadid, Hailey Bieber, SZA, Zendaya, Halle Bailey, Yara Shahidi… we could go on.