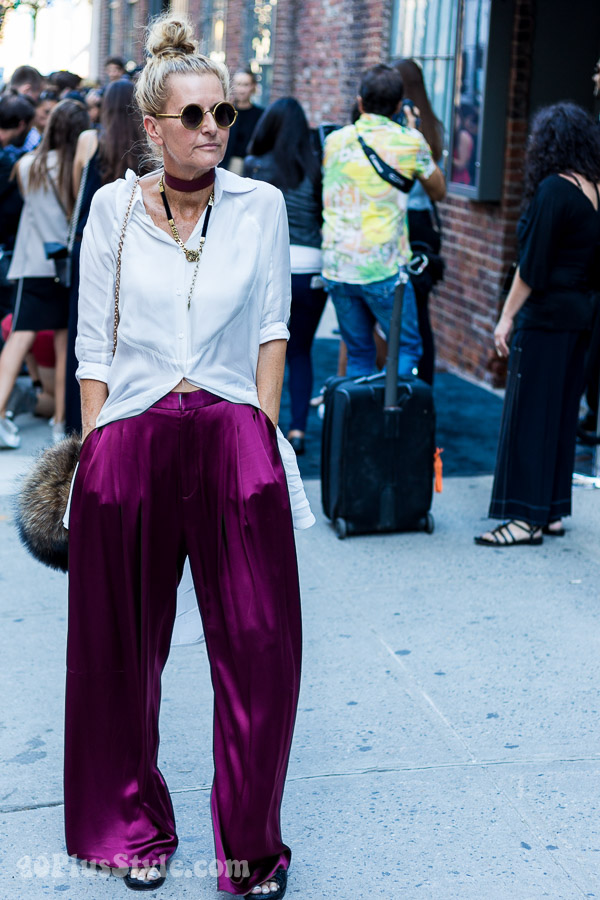 Wide pants are back in style! Here are a few streetstyle examples from the streets of New York that will give you inspiration on how to style them.

1.Vibrant Silk
This woman's purple silk trousers and gold accented accessories create a fun bohemian look.
2.Accented with a belt
The interesting waist detail makes this wide pants look unique.
3.Neutral co-ordinate
Tan hues are right an trend and the nice detailing of the top is a great way to add extra texture.

Want more tips on how to wear wide pants, then check out this previous article: Wide legged pants: how to wear them and where to buy. You may also shop current styles inspired by these looks!