Streetstyle at New York Fashion week as worn by 40+ women!
What women wore at New York Fashion week.
Understanding the different styles

So you can identify your style personality.
Why women over 50 should not be ignored!
A brilliant speech by Darryle Pollack.
Could you live with a minimal wardrobe?
Could you?
how to dress when you have narrow shoulders
Tips and guidelines!
How to get nicer teeth. My little teeth transformation…
Small change, big difference! (and still happy with it)
How to mix subtle color with classic and tomboy chic elements – A style interview with Lisa
How to create your own unique style by sewing your own clothes – A style interview with Sue
How to wear a long vest – you will love all these options and ideas!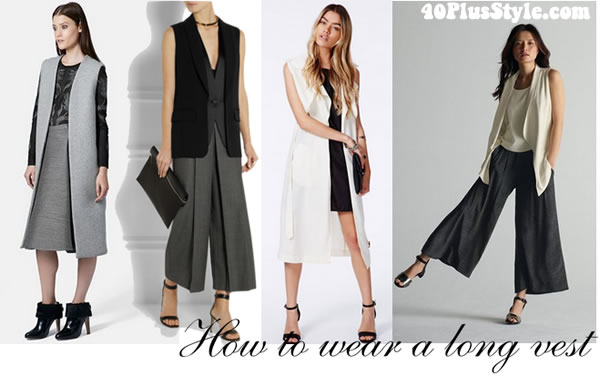 A long vest is still very current and even though this article is one year old, many of the featured looks look very hip with culottes especially going more mainstream.