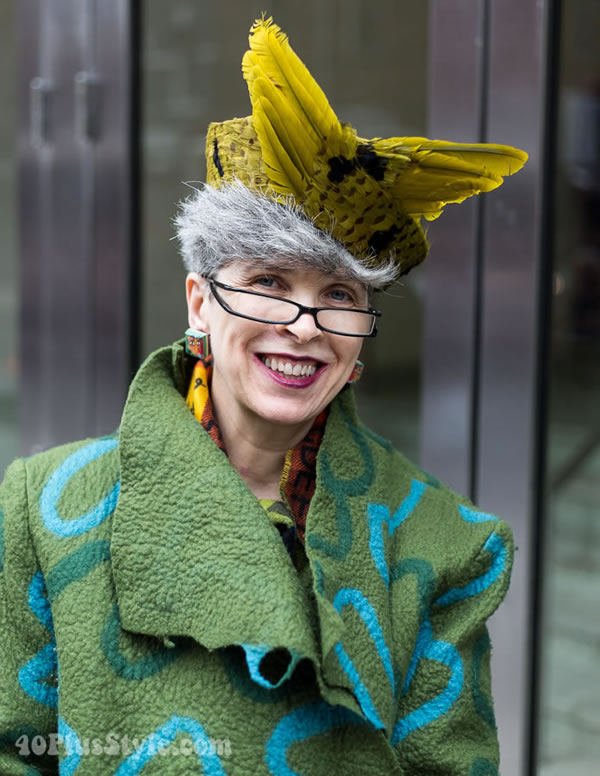 It has become a half yearly tradition here at 40+Style to feature the fabulous fashion at the Manhattan Vintage Show. This year is no exception and Denton capture many fabulous men and women looking fabulous.
I have split the series of photos in three parts. Corfulful looks, neutral looks and outfits featuring hats. I thought I'd start with the latter. Enjoy!
#1 Valerie
Don't you just love these colors and that very unique hat of Valerie's? You may recognise her as one of the Idiosyncratic Fashionistas featured before this style interview. Love this picture of her.
#2 Dayle, Shelley and Valerie
3 ladies we have featured before all looking fabulous: Dayle (her style interview), Shelley (her style interview) and Valerie on another day.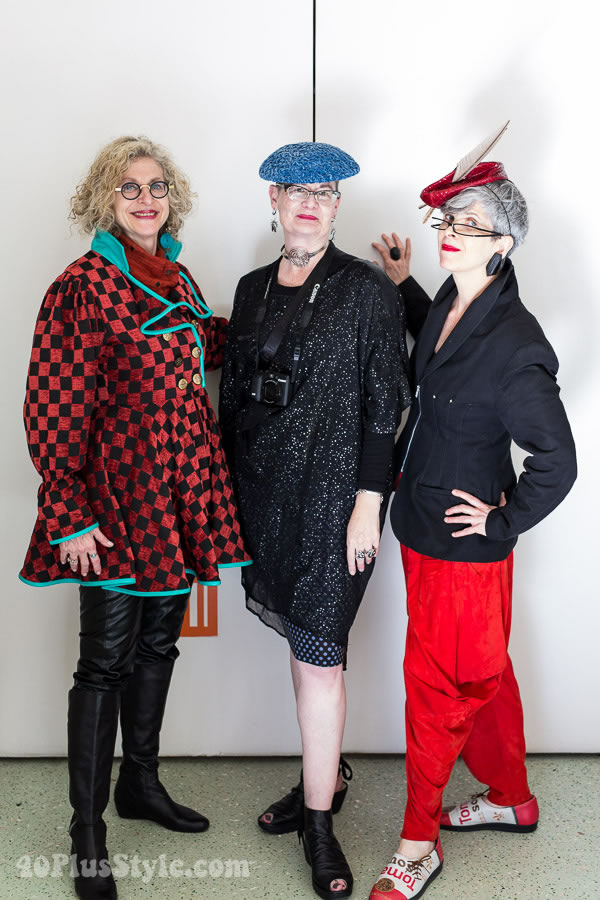 #3 Black & White top hat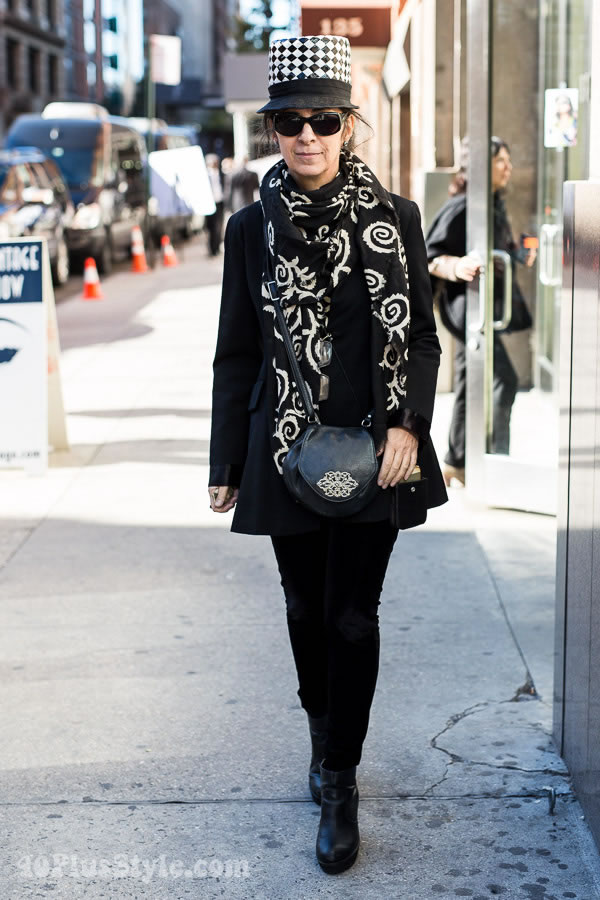 #4 A red beret
Love the look of this woman. Super chic & edgy.
#5 Black and white mix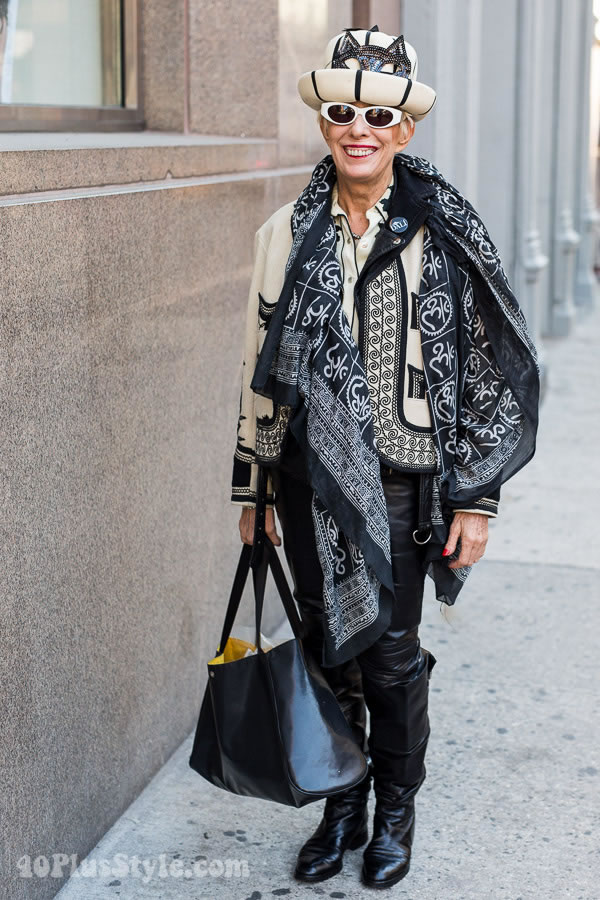 Great outfit accessorized with the most beautiful smile.
#6 Vintage style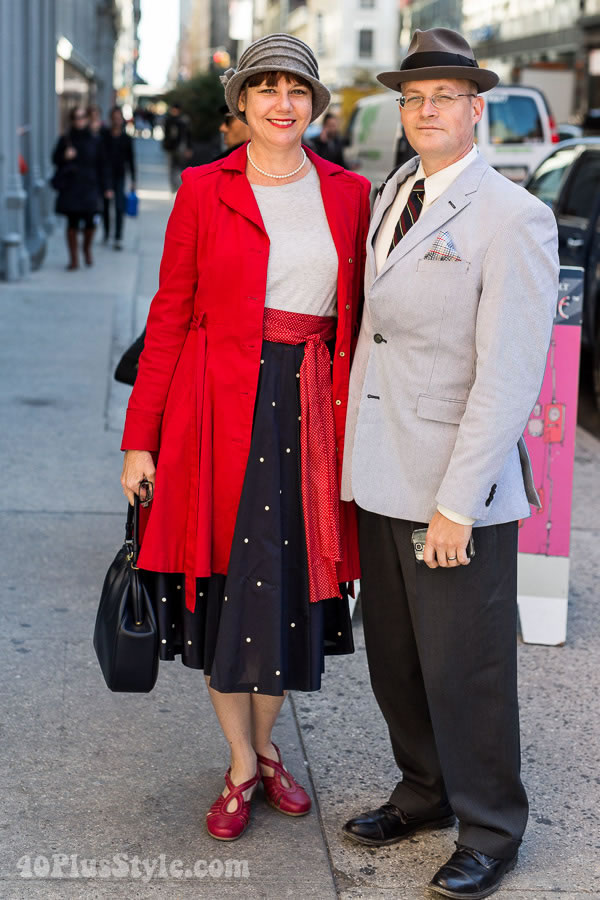 This couple fits the vintage show so well in their beautiful vintage attire.
#7 Brown beret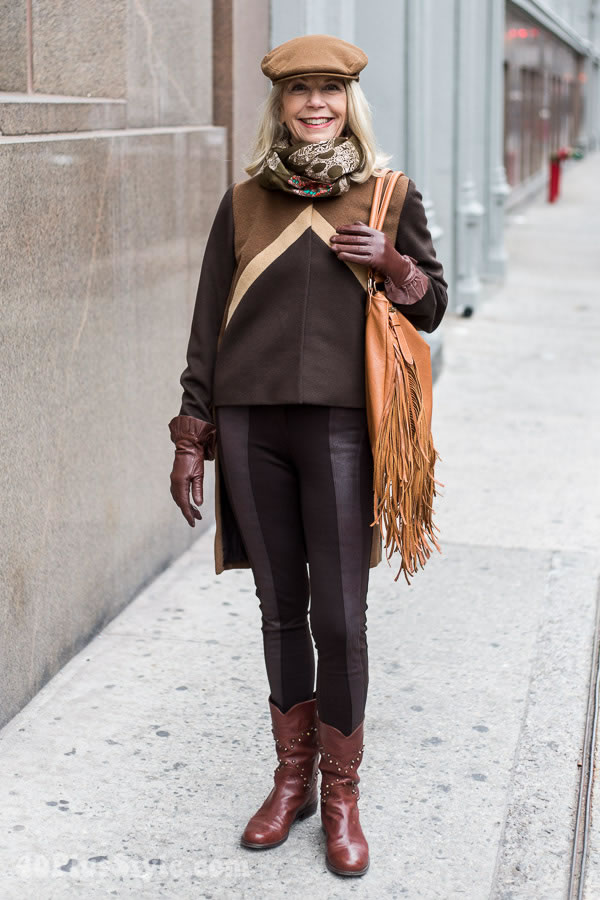 A hat can be subtle too like this beautiful beret. Great outfit too!
#8 Beautiful colors
Here is Valerie's full outfit. What a great combination of colors!
#9 Jean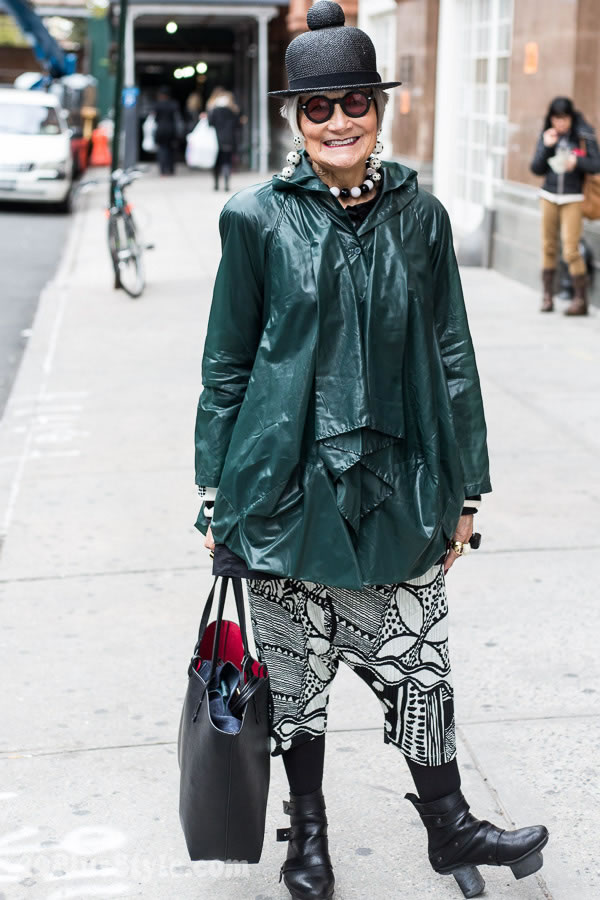 And here is the other half of the couple that makes the Idiosyncratic Fashionistas. Jean too embraced color on this day.
#10 Shelley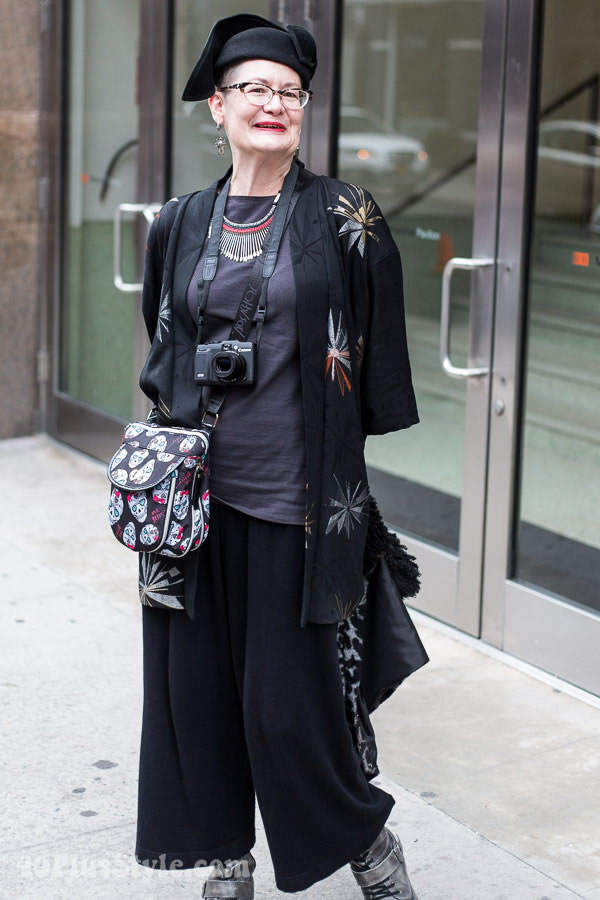 Shelley looking gorgeous on her second day too.
#11 A hat that pops
What better way to add a bit of color than a bright blue hat? Fun!
#12 Elegant cowboy style
A unique look that combines classic elements with a cowboy vibe.
#13 Patricia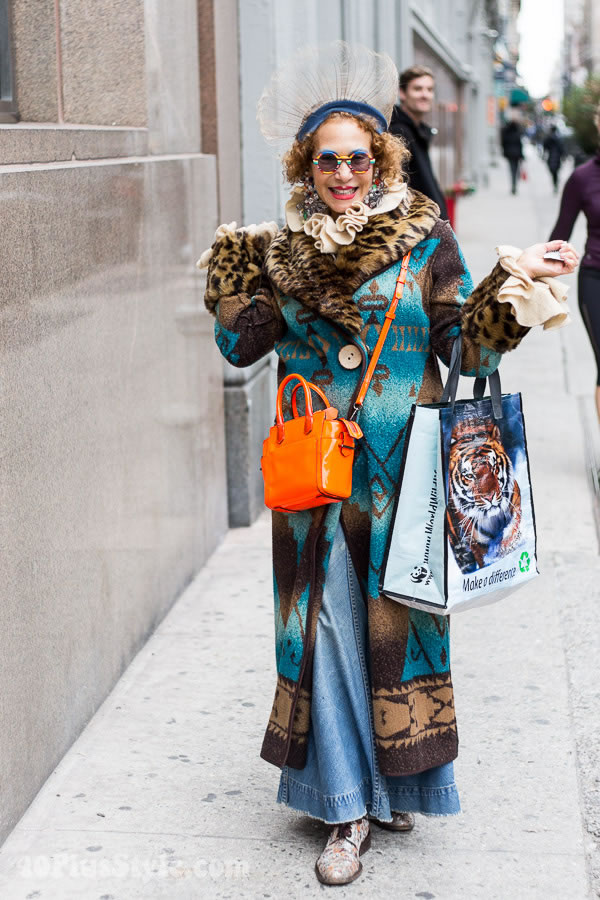 Home stylist and artist Patricia Fox, also known as Purely Patricia, looks colorful and happy in this ensemble.
#14 Classic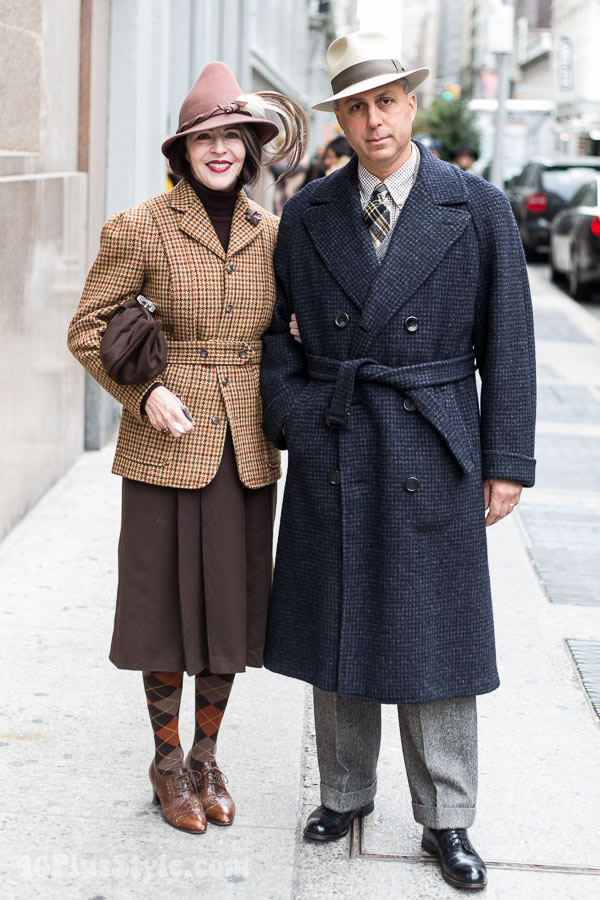 This couple look gorgeous and classically chic.
#15 Monochromatic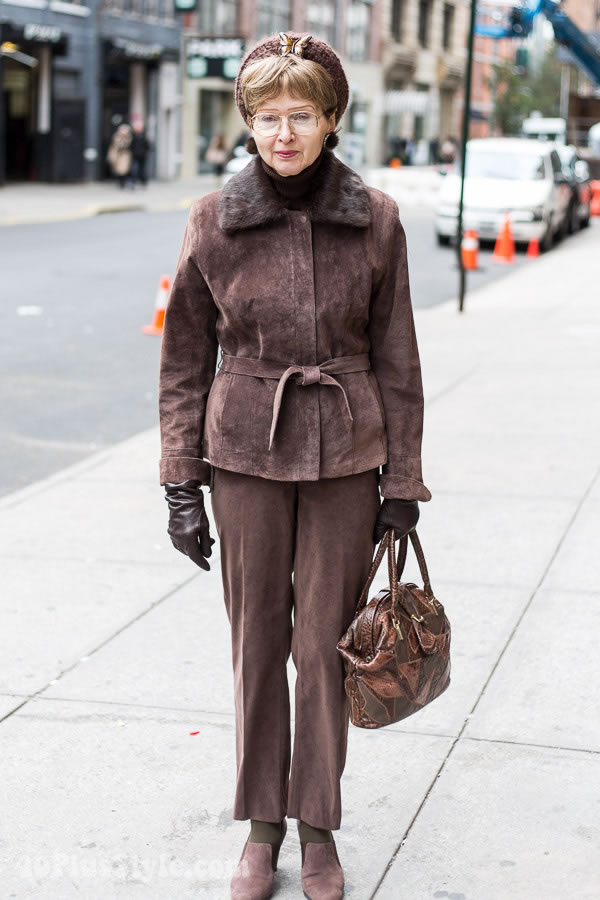 A Chic monochromatic look.
#16 Round hat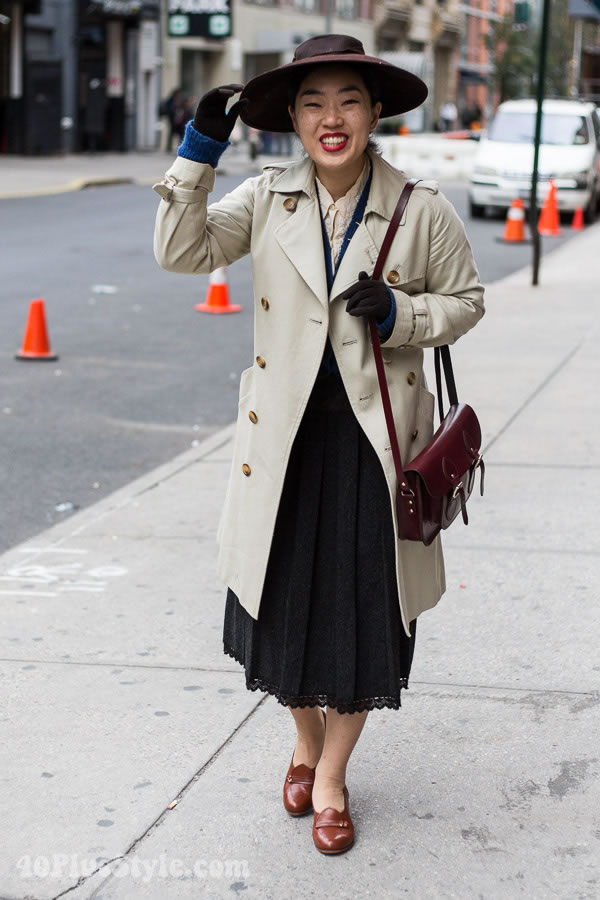 Finally this hat is a lovely example of how a fabulous hat can make an outfit instantly more chic and fabulous.