Today is the last day of my epic 3 month adventure in which I travelled to several countries and met many amazing people. I had an absolute blast but am now also ready to join my family back in Singapore. 
I still have many photos and stories to share with you, but today I will leave you with some images of Linda Fargo, Senior Vice President of Bergdorf Goodman wearing a beautiful fringed dress. The lady at her side is wearing fringe too.
This is a trend I have seen numerous times on the streets of New York so it seems to be very popular. Linda Fargo definitely pulls it off!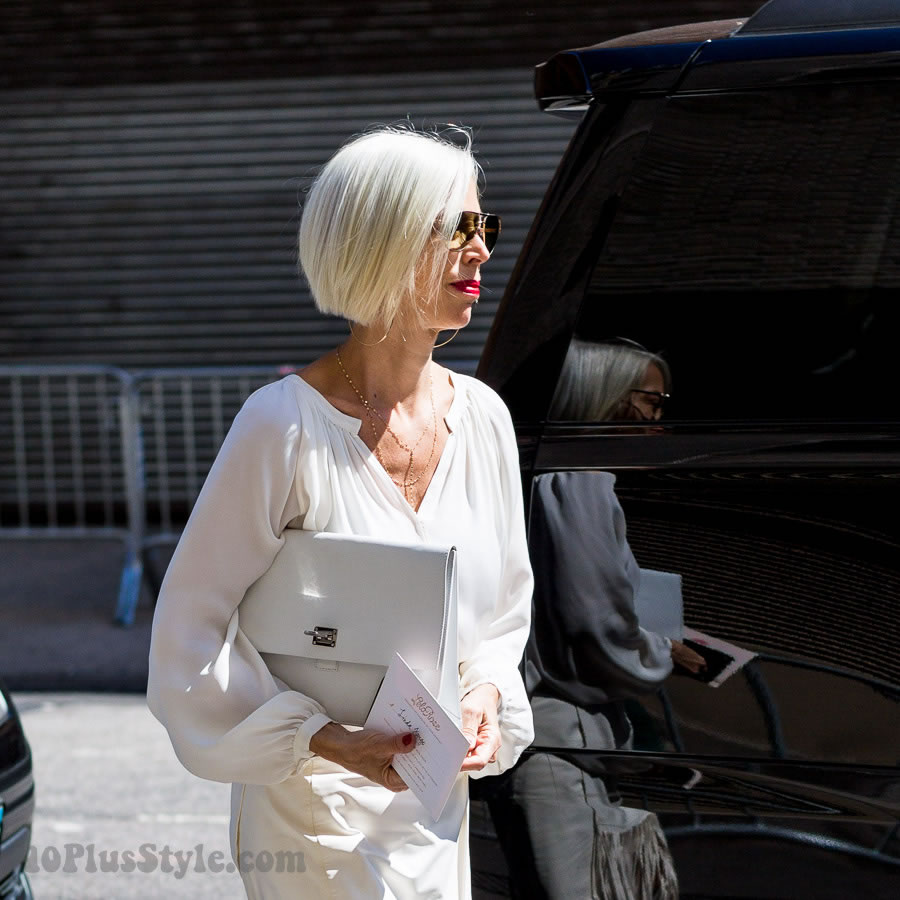 If you like to add some fringe to your style, you may like these ideas! Bergdorf Goodmanhas a great selection of fringed items on this page.