As you may have seen on Facebook or Instagram, we had a fabulous gathering of women this weekend for the New York blogger meetup organised by yours truly.
Friday evening we got to know eachother over diner at an Italian restaurant in the West Village. It was dark so therefore not a lot of pictures were taken but here are a few that give an impression of the Friday event.
Sue Kreitzman and Debra Rapoport were there. Both women that you may recognise from the films Fabulous Fashionistas (Sue) and Advanced Style (Debra).
This is fabulous Lyn from the fabulous blog Accidental Icon.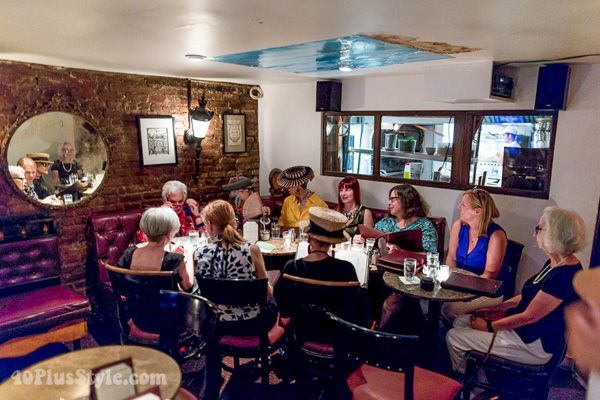 Here is what I was wearing. Not the most flattering photo as it was taken with flash at night but it will give you an idea.
I'm wearing a new top from Equipment (on sale here), super low drop crotch pants by Stella Carakasi, necklace from In Good Company and Lisa Tucci shoes.
We had brunch at the fabulous B Bar in the East Village and talked about blogging and social media and how we could all improve our skills.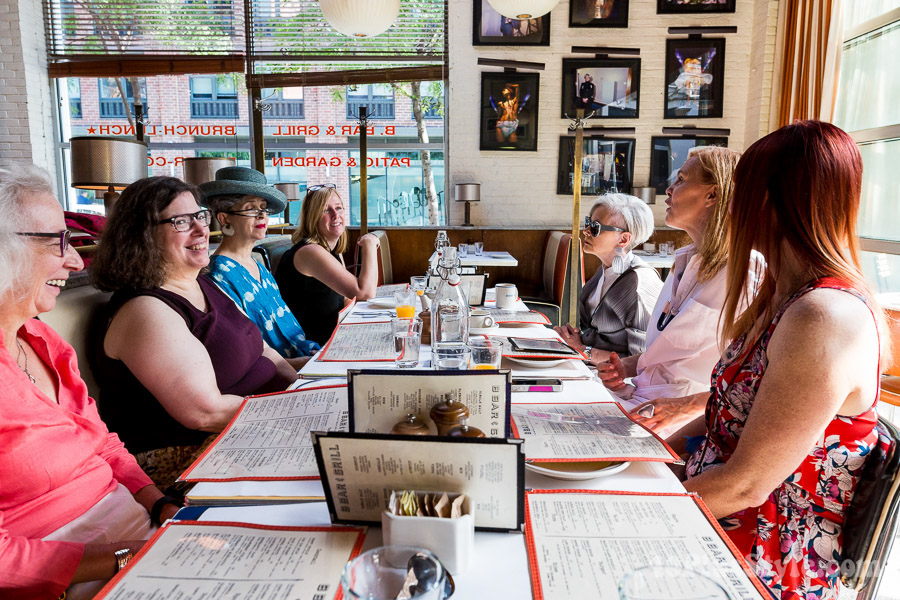 After brunch we went outside for a group photo. You can click on this image to see a larger version.
Here is a close-up of Valerie, one half of the Idiosyncratic Fashionistas.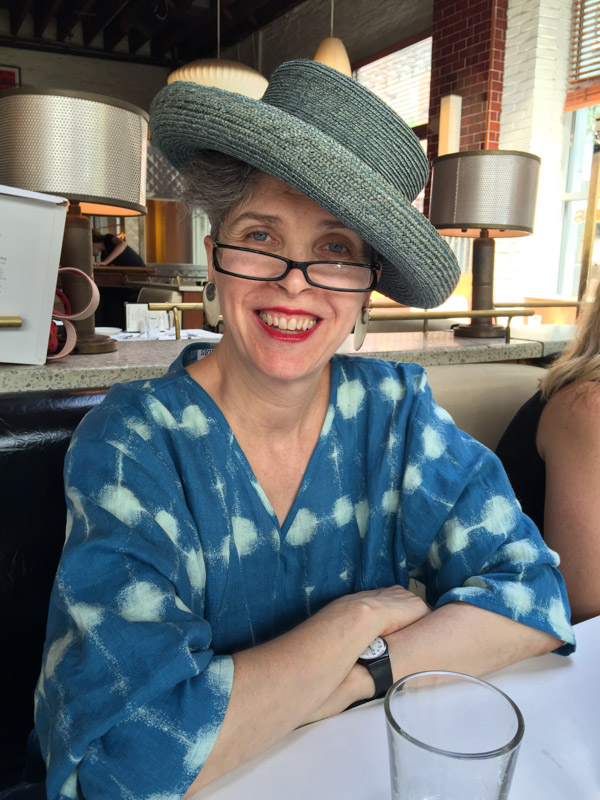 Here is the other half, Jean.
A detail of Jean's jewelry.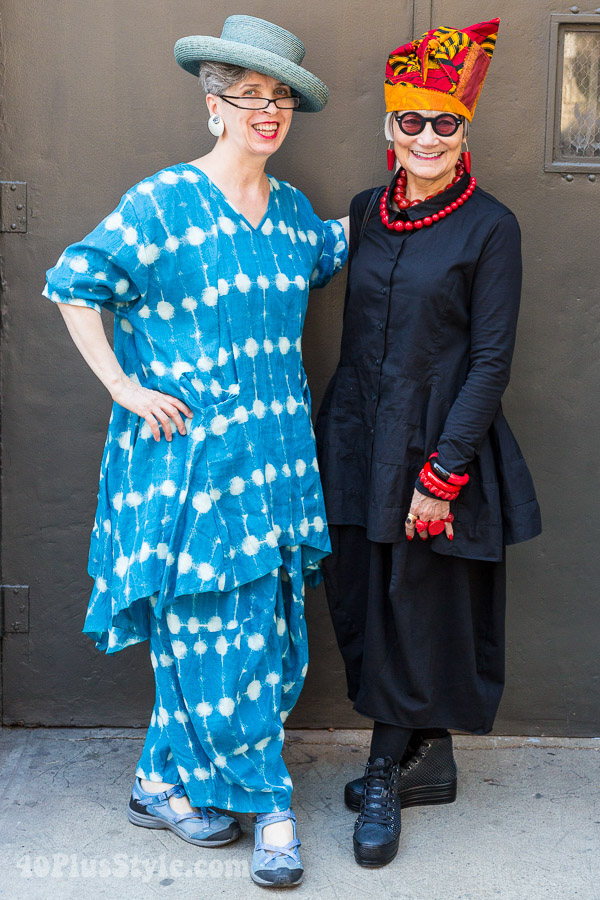 Lyn was looking smashing in gray and white on this day.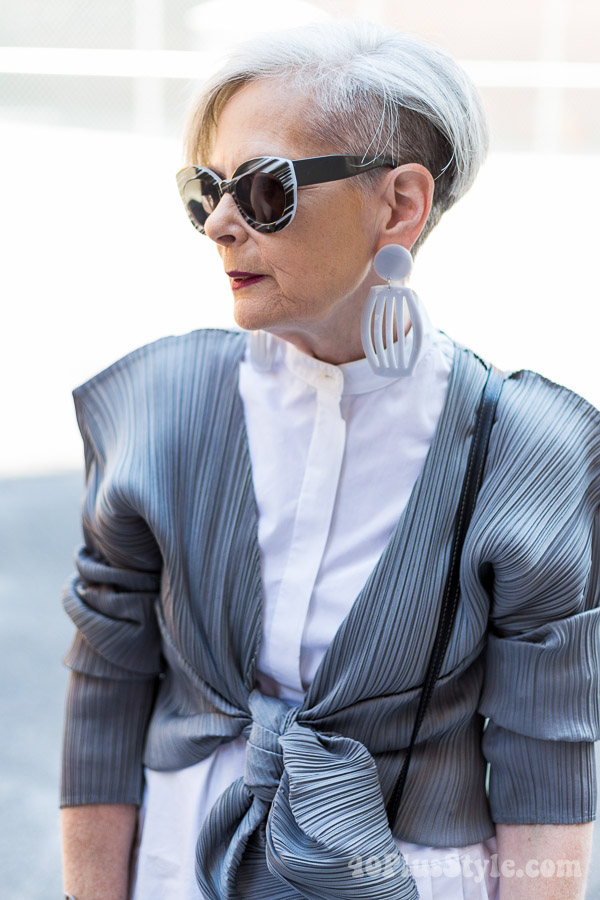 Our outfits fitted well together. I'm wearing a T by Alexander Wang sleeve dress (on sale here and skirt version here), Papucei shoes and Floti Jewelry.
Ruthie Darling was the youngest woman of her group and she is a big fan of the Idiosyncratic Fashionistas!
Here is Lyn with photographer Denton.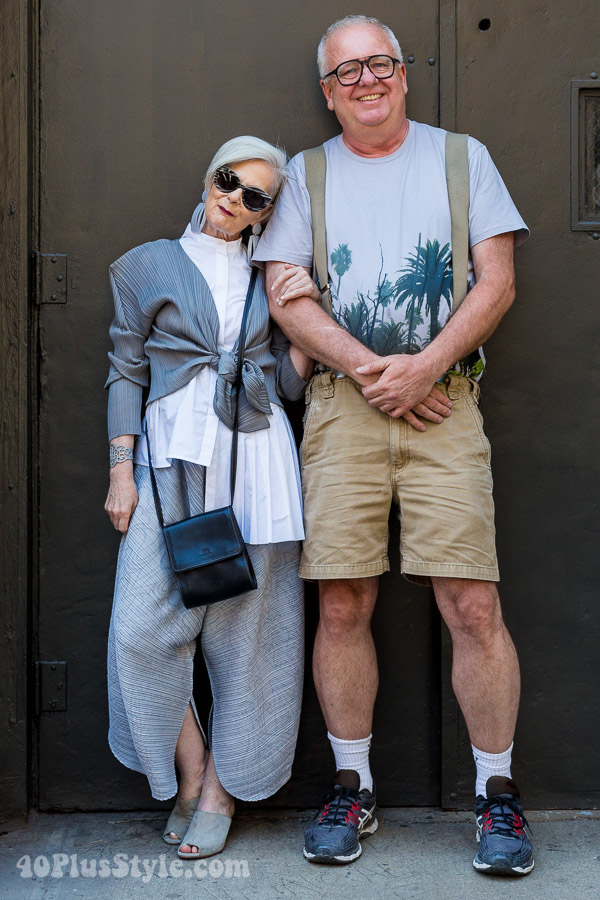 Suzanne, who blogs at SuzanneCarillo.com rocked her flower jumpsuit.