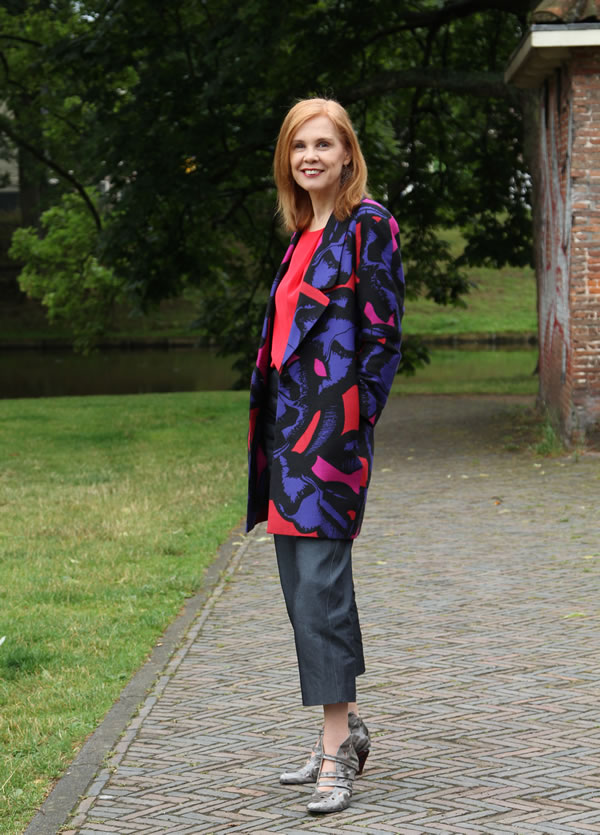 Earlier this week I introduced you to photographer and new friend Misja Beijers whom I met in the Netherlands.
She photographed both myself and my two dear friends Greetje and Anja on a rainy day in Haarlem, The Netherlands.
I felt it was the perfect opportunity to wear my new DVF coat that I acquired at a huge discount. Long-time readers know that I often advocate wearing a colorful coat for winter to break up the endless black and gray on the streets. This particular coat is a cooler weather coat or indoor coat. It would be perfect to wear with black or dark blue skinnies but also looks great with jeans.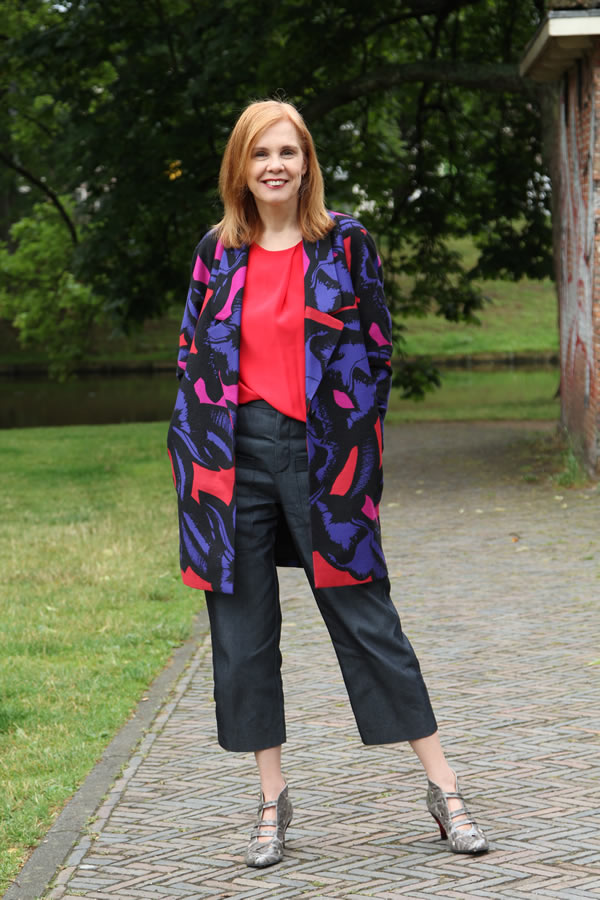 For this occasion I chose to go for a more 'fashionista' look, pairing the coat with wide cropped jeans. Although this is not the easiest silhouette to pull off, it works when you tuck your top inside your pants. This silk red drapey has been an old favorite that you have seen many times before on the site.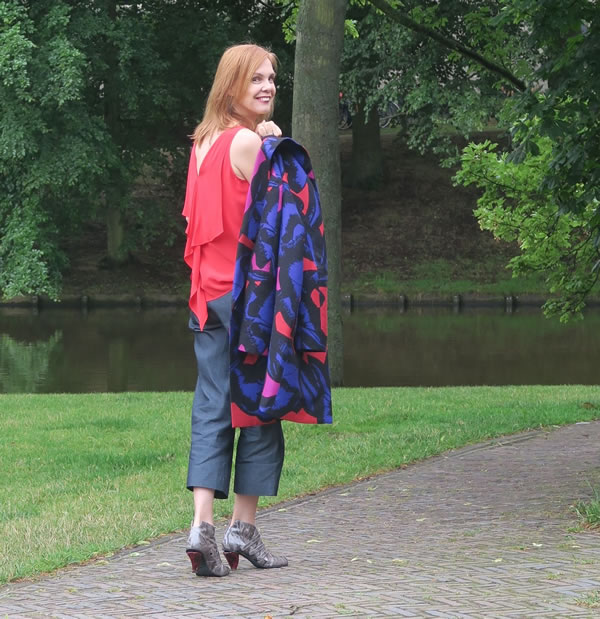 The statement ring by Linnie McLarty is an old favorite too.
Another new addition to my wardrobe are these shoes by Lisa Tucci, a new shoe designer I discovered. They are not too high and super comfortable.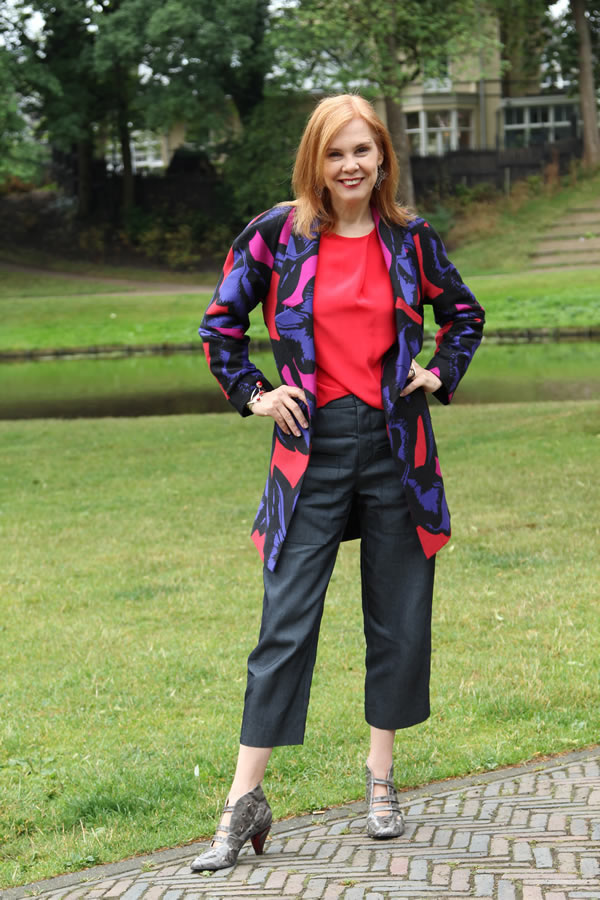 Outfit details
Jacket: DVF from the sale (also like this DVF coat)
Top: Alldresseup (old)
Pants: In Good Company
Shoes: Lisa Tucci
Ring: Linnie McLarty