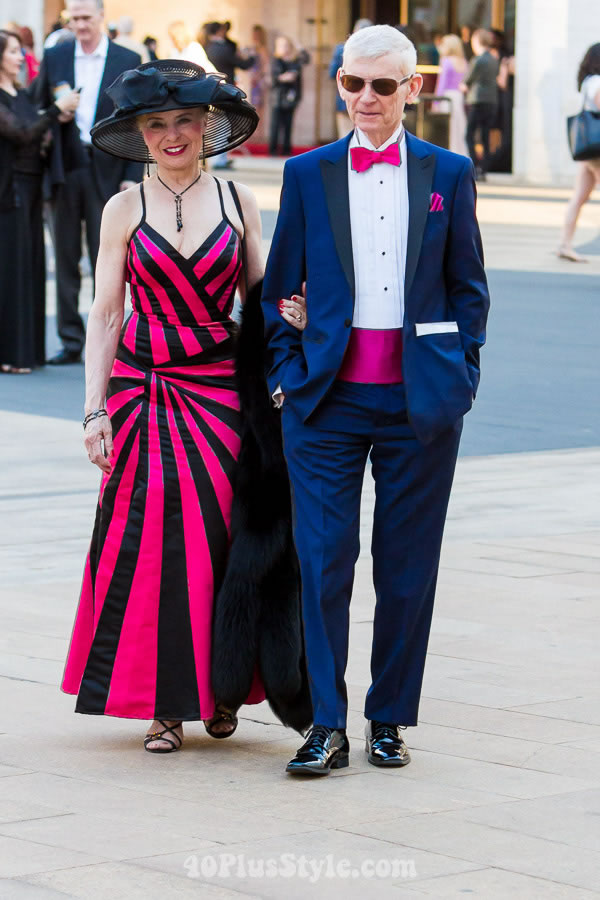 What would you wear to a gala celebration? Would you wear neutral or opt for something bold and colorful?
These women choose the latter option and chose to embrace color.
Enjoy all these very diverse looks and styles and let me know which looks you like best! I have added a few comments of mine to the looks that most appealed to me.
1. Bold stripes
Bold and different and I love it. How fun that the gentleman matched the outfit.
2. Bold yellow
3. Layered comfort and elegance
This lady goes for comfort but she still looks elegant.
4. Fuchsia
Love the bright fuchsia dress on this woman.
5. Yellow and green
A refreshing color combination for the red carpet and this lady wears it well.
6. Lace
7. Bubbles
8. Pink flowers
9. Pink and red
Love the colors of this dress!
10. Bohemian flair
11. Pink pastel
I love the print and unique design of this dress.
12. Textured green
13. Orange, blue and black
14. Textured yellow
15. Arty blue
I'm always intrigued by the arty looks and want to get to know the woman who wears them!
16. Purple and blue
17. Red cocktail dress
18. Textured blue
19. Fuchsia elegance
20. Big smiles
21. Strapless purple
22. Strapless blue
23. Black and red
So would you wear color the gala? Let me know your favorite(s)!