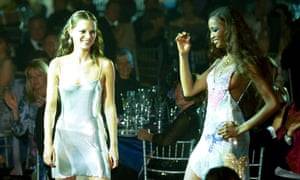 A handful of leading modelling agencies – which, between them, represent Kate Moss, Cara Delevingne, Jourdan Dunn and Yasmin le Bon – are reportedly being investigated over allegations of price fixing.
According to the Mail on Sunday, the offices of Storm Model Management, Premier Model Management and Models 1 have been raided, with staff interviewed and hard drives and files seized.
The Competition and Markets Authority (CMA) confirmed that it is investigating "suspected anti-competitive arrangements in the UK clothing, footwear and fashion sector," but has declined to name the agencies being investigated. The CMA's website states that a case has been open since March, with a decision on whether to proceed due in October.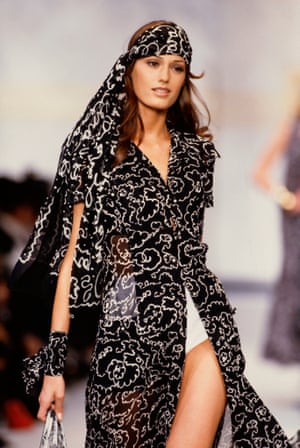 The reports claim that high street retailers are keen to drive down the cost of hiring models, who are required for ever-longer hours – being shot from multiple angles and often filmed walking in clothes – owing to the boom in internet shopping.
Though the majority of models are unlikely to earn more than £300 a day, those at the very top of the profession have commanded exorbitant fees since the the 1990s, when Linda Evangelista famously said that she and Christy Turlington wouldn't rouse themselves from slumber for less than $10,000.
In 2014, the world's wealthiest models included Gisele Bundchen, who earned $47m, according to Forbes. Others on Forbes's top-earners list included Kate Moss, at $7m, Jourdan Dunn, at $4m and Cara Delevingne at $3.5m.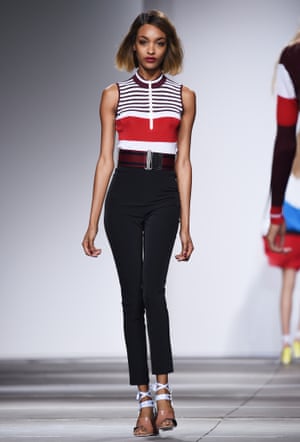 The agencies involved constitute the pinnacle of the British modelling industry: Premier Management was the agency that launched Naomi Campbell's career,Storm Models discovered Kate Moss and Models 1 represents Erin O'Connor and Yasmin le Bon. None of the agencies named responded to immediate requests for comment.