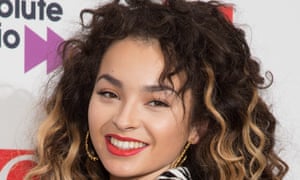 I am quite an impatient person, so I don't like to take very long to get ready. I just don't care that much. I think it comes from being a sporty kid: when you're a competitive swimmer, you just don't have time to care how you look.
About a couple of hours before, I might think about what I'm going to wear, usually when I am half-asleep. If I am going out to eat, I will wear something like a floaty dress so I don't feel uncomfortable afterwards. Most of the time when my friends are in heels, I'll wear trainers. I know if I am going out for a long time, I will end up whingeing if I'm not.
I am not a bath person. I wish I was, but the longest I can last in a bath before I get restless is 10 minutes. So it is usually a quick shower to exfoliate. I try to avoid washing my hair, because it takes so long to dry. I can usually leave it three to four days between washes: it doesn't get greasy because there is so much of it. When I do have to wash it, it can take up to two hours. It doesn't matter what I wear really, because my hair will always be the focal point.