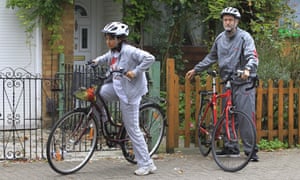 It is a happy accident that Jeremy Corbyn's tracksuit has become an inspiration for this season's alternative menswear. Corbyn cycles to work from his house in north London to Westminster, and does so in a grey Wilson tracksuit which looks worryingly like a shellsuit. Which figures. Shellsuits are easy to wear, puddle-resistant and machine-washable. Ideal for cycling; less ideal (as the Guardian fashion jury concurred) for style.
The difference between a tracksuit and a shellsuit is much debated among vintage seekers who care deeply about this kind of thing, but the official line is shiny on the outside and cotton underneath, so we can probably assume this is one. Still, it doesn't explain why this much-maligned 1980s offshoot of the tracksuit is moving, piecemeal, back into fashion.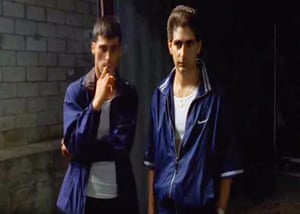 Let's blame popular culture. It is almost 5o years since Adidas created the shiny Franz Beckenbauer tracksuit, as worn by the German footballer, and this Friday is Adidas Tracksuit Day, a celebration of the appeal of sportswear off-pitch. And while tracksuits are a fashion mainstay, the shellsuit has been glamorised as "gangster-fashion": see Brendan and Christopher in the Sopranos, Henry Hill in Goodfellas and now Sky Atlantic's The Last Panthers.
Practicality aside – zip-up pockets are ideal for carrying, say, weapons or rolled-up bank notes – if you discard the clashing prints and introduce the right fabrics in the right tones, they are the next logical step in the sportswear revival. Cottweiler, a high-end London streetwear label, has appropriated shellsuits for its AW15 collection, with Teflon-coated cotton versions. The label's inspiration is "posthuman": marrying a natural cotton interior coated with something waterproof and manmade. Cottweiler's customer base is young and specialised – men, between 25 and 35, who "work outside the suit-and-tie environment".
It is a similar story at Paris-based label Pigalle, a favourite of A$AP Rocky, where owner Stéphane Ashpool's current collection includes a silk version (a shellsuit in spirit). Last season's nylon cotton mix had definite shades of shell.
Shellsuits seemed to be the final straw for tracksuits. They made a brief appearance in the 80s on Rod Stewart and Elton John. David Icke carried them into the early 90s helping them become the stuff of parody – see Ali G and Goldie Lookin Chain.
An unholy mix of cellulose triacetate and polyester, they were designed for outdoor sports because they had a protective outer lining. The colours clashed and the prints were often computer-generated. Like most trends, they became progressively cheaper, went mass, and died. Now, it seems, they have come full circle.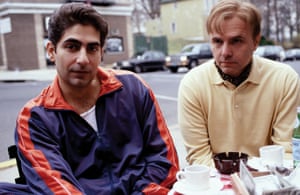 Kevin Soar, a buyer at Beyond Retro who specialises in menswear, has seen a spike in sales of vintage shellsuits by Nike and Adidas. However, "people seem to have a stigma around [shellsuits], which I think revolves around the demonisation of the working class and the disgusting label of 'chav' that came with it in the past decade," he explains.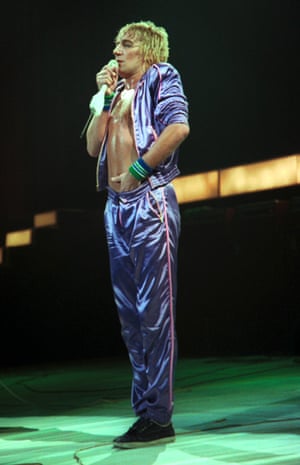 Soar says: "I remember getting a knockoff England shell tracksuit from Chelmsford Market. Having worn it to a fireworks night at my school, I was asked to not go near the bonfire in case I set on fire."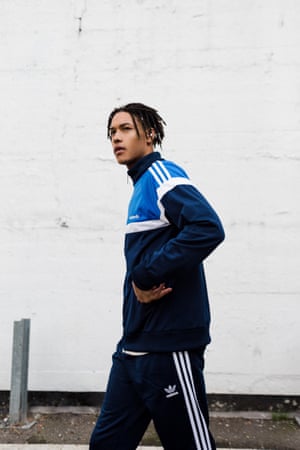 He cites Palace Skateboards' collaboration with Adidas using shell material, and magazines such as LAW, which celebrate the look. "Look at the 1980s football casuals in their Sergio tracksuits, bought on their European travels. It was akin to the first mods bringing back Italian suits in the late 1950s."
"It's that fetishism of the everyday man," concludes Soar. "The tracksuit is the workwear of the 21st century." As yet, buyers aren't going full Corbyn and getting the set – but the jackets are a roaring success.