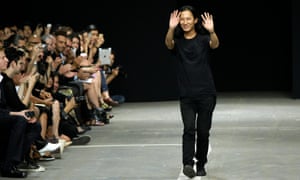 In the control-freak world of high fashion, when a label allows a rumour to fly without squashing it, that's almost as good as a confirmation.
Asked about persistent rumours that Alexander Wang's next show for Balenciaga in early October will be his last, Kering's chief financial officer told journalists only that "there are ongoing discussions and I won't comment further".
The smart money says we take that as a yes, although an official announcement might be postponed until later in the autumn (if Wang's days end up officially numbered, that could undermine the commercial appeal of the collection shown to press and buyers at Paris Fashion Week). Womenswear Daily are reporting today that a search for Wang's successor at Balenciaga is already in its early stages.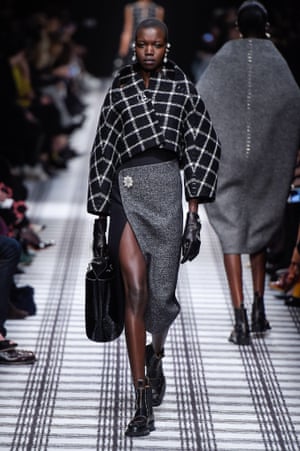 If the rumours are true, Wang's tenure at Balenciaga will have lasted less than three years. The job was always going to be a tough one for the Californian-born designer, who was just 29 when he was appointed. Cristobal Balenciaga's legacy is the most grownup and cerebral of the Paris couture houses. Dior is femininity, Chanel is cool chic; Balenciaga, on the other hand, is a house rooted in abstract shapes, technical brilliance and avant-garde fabrications. These are tricky concepts to sell to the masses – which, of course, is exactly why Alexander Wang, with his cool young fanbase, was such an appealing choice for the label's bosses.At the time of Wang's appointment, Francois-Henri Pinault, CEO of Kering, said: "We're looking at a new name in the promotion of the brand … He's young. He lives in New York. We will get even more exposure of the brand worldwide."
What's more, Wang's predecessor at Balenciaga was Nicolas Ghesquière, an intense and charismatic talent whom the entire front row were a bit in love with. So in the eyes of the fashion public, Wang was Angelina Jolie to Ghesquière's Jennifer Aniston, with the Balenciaga bosses having the roving eye of Brad Pitt.
Despite all this, Wang at Balenciaga started well. His first collection showed an impressive facility with sympathy for the aforementioned Balenciaga codes; his second added more Wang content (racer back vests, sportier shorts). Since then, however, his collections have failed to find their groove, flip-flopping between Wang (sporty, black, technical, energetic) and Balenciaga (oval shapes, restraint, muted colours) without the two ever quite knitting together.
But Wang might have been allowed more time if it hadn't been for the stark contrast with Alessandro Michele's turnaround of Gucci. Michele, an unknown name at the beginning of 2015, is now setting the fashion agenda. The Gucci name is buzzing for the first time in a decade, and less than six months after the appointment, sales are already up. Gucci has set a new speed record for brand revival – and made CEOs and CFOs keen to hunt among the unsung talents in the design studio, rather than choose a celebrity name.