What do you get when fashion and popular-culture collide? Take a look at the resort 2015 collections by Moschino, McQ by Alexander McQueen, Lanvin, Fendi, Diane Von Furstenberg and See by Chloe to find out. These fashion powerhouses have incorporated bold prints, bright graphics, oversized logos and old-school slogans into their museum-worthy designs. Shrinking violets beware; this trend is not for the fainthearted. Go hard or go home!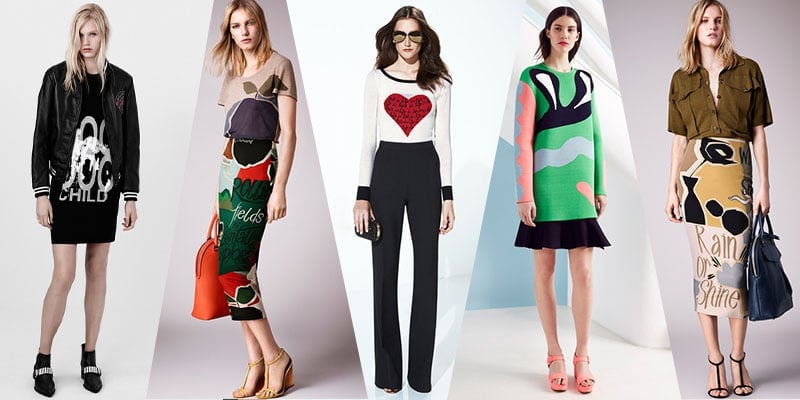 Designer Jeremy Scott has perfected the art of crossing popular-culture with fashion. His latest collaboration with Moschino is chocked full of graphics that look like they're straight out of a fast food ad. Scott has proven that yellow, green, turquoise, red, black, grey and white can all be included into one swirling design, reminiscent of a soft-drink logo. His Moschino collection is quirky, edgy and fun.
This new trend can take your outfit from drab to fab in an instant. It's all about trying something new and not taking yourself too seriously. Dress up a classic blouse and heels with a pencil skirt adorned in bold graphics. If you're looking for something a little more subtle, throw on a slogan tee to give your outfit a quirky edge.
Adding splash of pop art is a sure fired way to make your outfit POP!