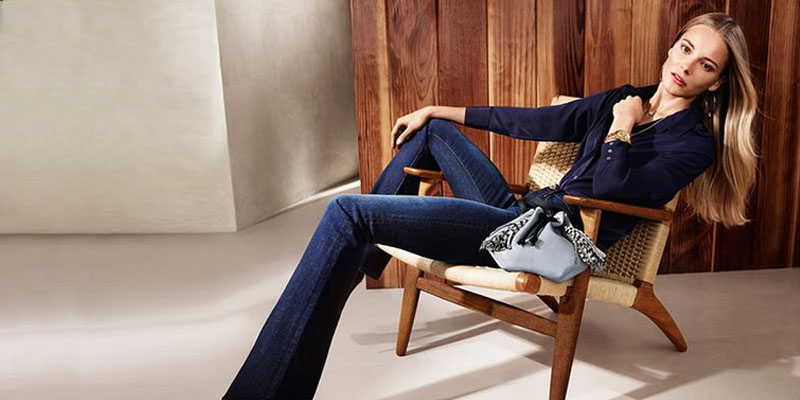 The seventies have found their way into our wardrobes in a number of different prints and styles, but our favourite has to be the flared jeans. Flared jeans are a style that is proving popular both on and off the runways, and women are embracing this casual, classic style for summer.
There is a wide variety of flared jeans on the market at the moment, some dramatic and some not-so dramatic like the hip hugging pairs that just flare outwards from the knee – this is a style that is extremely flattering. If however, the more dramatic mega-flare style of pants is what you're after then consider your silhouette and proportion because there is a fine-line between being trendy and looking sloppy. Pair your dramatic flared jeans with a structured top such as a denim shirt or a belted tunic and flats or a kitten heel.

Sure, having long legs always helps to pull off a pants trend, but if you're a little on the shorter side you can still wear flared jeans, just be sure to pick the right shoes. There are so many ways to wear this cool trend, but keeping it simple is best. Rock your flared jeans with a crisp white top, a pendant necklace and a platform wedge or chunky heel, or a cropped leather jacket and a plain tee – so let the jeans be the statement.