For many, mental images of floral prints go hand-in-hand with mental images of the elderly. The word floral is usually associated with pictures of couches, doilies, tablecloths and vintage prints. While little old ladies are revered for their infinite wisdom, they're not always on the forefront of fashion.
Well, those elderly women, with a penchant for all things floral, might just be on to something. Floral prints have sprung up across Resort 2015 collections by Fendi, Marc by Marc Jacobs, Just Cavalli, Oscar De La Renta and Christian Dior.
New interpretations of floral prints are a little more abstract than their traditional predecessors. Forget polite and pretty, these blossoms have been exaggerated, stretched and distorted. Rather than presenting florals in their original, delicate pastel forms; design houses including Gucci and Christian Dior have thrown black into the midst. Blooms have crossed over into the world of rock n roll. They're dark and moody, with a hint of grunge.
Floral designs tend to come and go as the seasons change. This time around, you don't need to wait for a garden party to don your floral favourites. Abstract floral motifs from Resort 2015 collections are just as appropriate in a nightclub as they are at afternoon tea. It's nice to see a fresh interpretation of a classic old trend!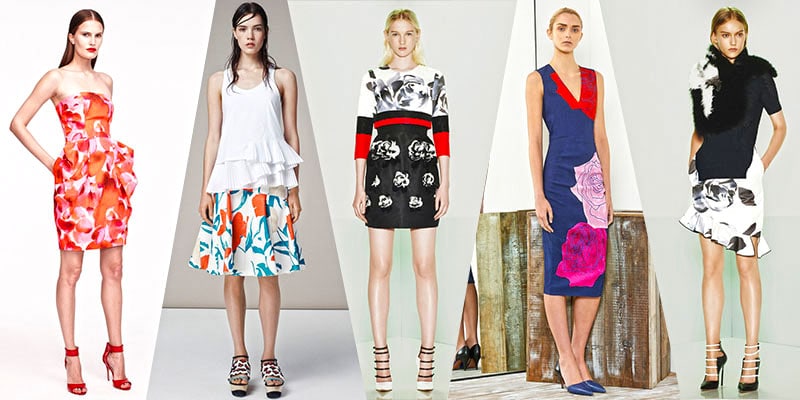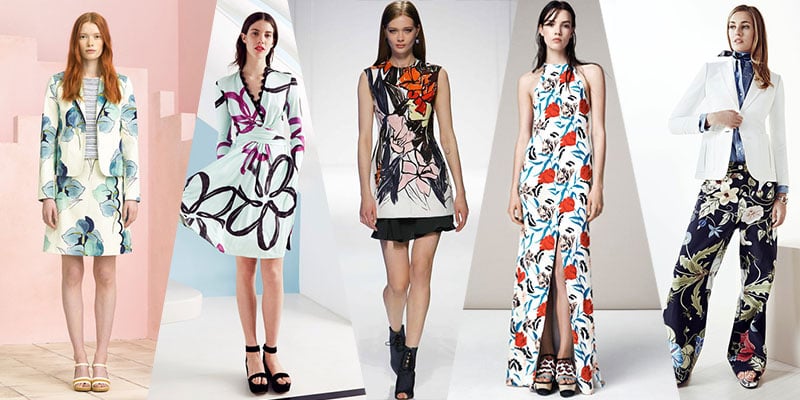 GET THE LOOK