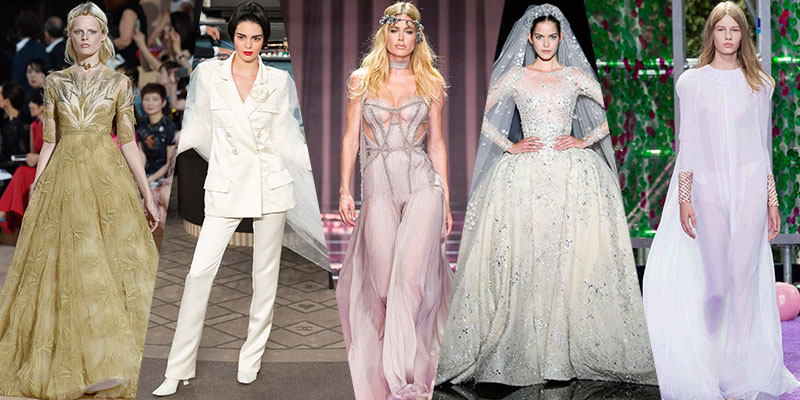 The Fall 2015 couture collections celebrated a return to vintage beauty, romance and feminine sensuality. From Dior's whimsical enchantress to Elie Saab's ode to his wife we have picked 4 of the top wedding trends to inspire the future bride and ensure even the most discerning betrothed is satisfied.
SEE ALSO:  6 Best Couture 2015 Beauty Trends
1. Beadwork
Meticulously beaded floor length gowns were the highlights of Zuhair Murad's Couture 2015 runway. It's easy to see why women like Jennifer Lopez praise his designs that embody the essence of a lady and accentuate all the best feminine features. Each gown was stunningly adorned in glistening beads and jewel encrusted bodices with introduction to layers of organza and delicate lace. The show stopping final gown was breathtaking, the veil floated down the runway with a five metre long train swelling like an ocean tide.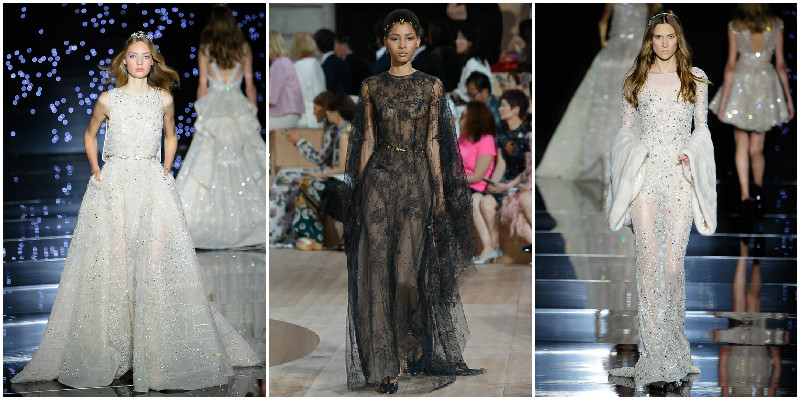 2. Gold
Both Elie Saab and Valentino embraced the gold rush and showed us why they are among the leaders in wedding gown design. Ellie Saab celebrated his 25th wedding anniversary by dedicating his Fall Couture 2015 collection to his wife who wore a golden gown on their wedding day. With its intricately webbed lace and its sheer neckline it was an incredibly romantic gesture and the gown showed every bit of the emotion and brilliance you expect to see on a wedding day.

3. Romance
Raf Simons' newest muse, Sofia Mechetner, had the honour of wearing the final gown in Dior's Fall  2015 Couture show and her innocent beauty perfectly captured the show's unearthly essence. The soft sheer white chiffon conjured thoughts of a Shakespeare's Ophelia and it seemed to dance to an imaginary whimsical song. Equally romantic was Atelier Versace's Fall Couture 2015 collection which also saw a myriad of colourful dresses, flower crowns and goddess inspired gowns. Donatella Versace commented that she "wanted to show the softer side of Versace" and she certainly did with her pastel menagerie.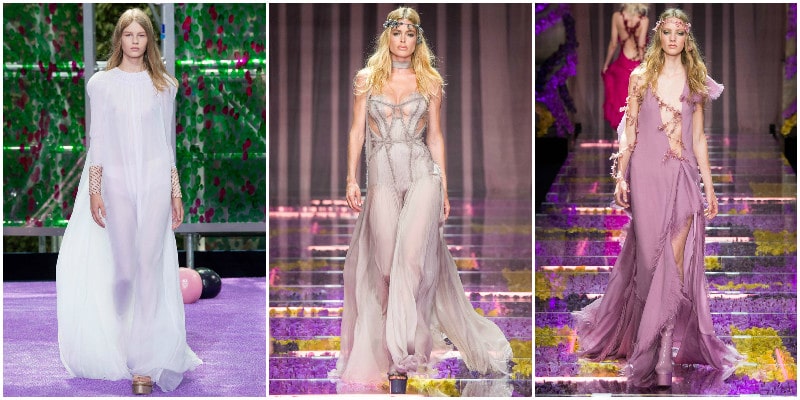 4. Tuxedos
Wedding couturier extraordinaire J'Aton created a Bridal pant suit a little over a year ago and we've seen the emergence of another take on it most recently with Sydney based bridal designer Leah Da Gloria's newest creation. At Karl Largerfeld's casio themed Couture 2015 runway we saw a return to the decadent glamour of yesteryear with stunning Kendall Jenner modelling the white tuxedo for Chanel. In true Avant-Garde style, Karl Lagerfeld channelled Marlene Dietrich and Greta Garbo and dressed his muse in a floral buttoned, typically Chanel, suit. Fashion forward and inspiring, the suit was accompanied by a quasi-cape veil that is perfect for today's woman who certainly is the modern day superhero.